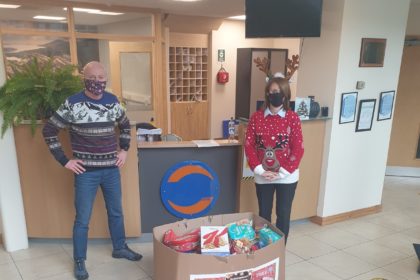 This year has been tough for us all, but for millions of people they don't know where their next meal is coming from and are facing a Christmas with hunger and hardship.
This year the FME team are delighted to support our local community by donating to several charities.
Our employees donated food and toys to local charities – The Larder and Saint Vincent De Paul, Newry.
Other donations were made to Concern and Southern Area Hospice Services.
We hope this support will help those that need it the most at this time.